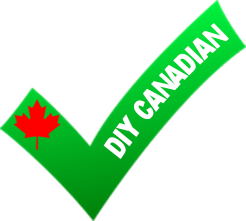 The aim of DIY Canadian is to provide Canadians with the do-it-yourself instructions and 'How-To' knowledge to be able to accomplish common tasks (e.g. selling a car, buying a home), personal goals (e.g. investing, checking their credit score) and increase their subject knowledge (e.g. the costs of owning a home, what is HTML).
Although DIY Canadian is primarily directed at Canadians, the How-To guides that you will find on this website will be useful for those in other countries as well. The scope of DIY Canadian ranges from How-To guides on how to start investing, how to buy a home, how to sell and buy a car in Ontario and how to begin designing your own web page.
It is founded by individuals who are passionate about a great many subjects and want to keep a record of the tasks that they have completed so that they (and you) can refer back to it as needed.
DIY Canadian is based out of Hamilton, Ontario.